ABOUT US
I do most of carpentry repair and remodeling including painting. My minimum size of the job is $ 250. I carry $ 1 million general liability insurance, but I don't have Workman's Compensation and Bond because of high premium.
The Jobs I Do:
Home Repairs
Carpentry Repairs & Remodeling
Light Framing
Room Addition
All Types of Finish Carpentry
Interior & Exterior Trim
Wainscot
Doors & Windows
Custom Built-Ins*
Cabinetry
Decks
Siding (Wood, Fiber Cement Board (Hardie), Etc.)
Interior & Exterior Painting
Tile


Shower with 1/2" mosaic glass wall tile, 10/2009 (Plano)
The Jobs I Don't:
Fence

Concrete

Hardwood Floor

Carpet
* Making any custom built-in costs 3 to 4 time more than buying ready made ones. I would like you to buy them at the furniture stores if there are something you can use. Nowadays, carpenters can not compete furniture makers. They use very expensive high tech wood machineries for mass production with quality. Their standard for quality and finish is much high than carpenters. For your reference, if you have to have custom built-in, it costs from $ 250.00 to $ 500.00 up per linear ft. depending on your spec.
**Sheetrock repair is a time consuming job. Even though it is a small hole on the wall, it can not be done in a day because of drying time on each procedure. I have to visit 3 to 4 times. First, sheetrocking/taping, second, bedding (floating), third, 2nd bedding, fourth, sanding and texturing, and then prime and painting. Please keep touch up paint. My minimum charge for sheetrock repair is $ 250.00 up depending on your spec.
Quality Work! Your Satisfaction Guaranteed! Reliable!
Rotten Column Repair (Click to see large picture)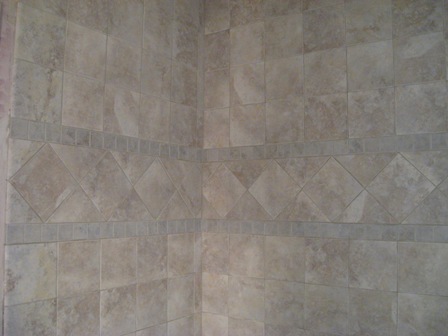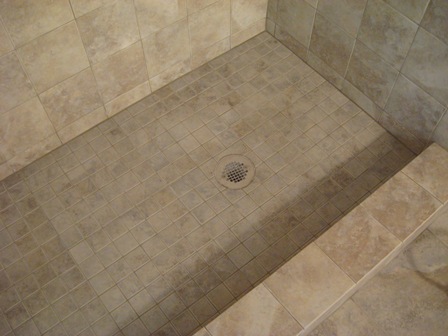 Shower with 6x6 wall and 2x2 bottom. Replaced a traditional tub with shower 02/2012 (Richardson).


| | |
| --- | --- |
| Crown Molding Installation, Preston & Frankford, Dallas | Custon Duplicate Kitchen Cabinet, Lower Greenville, Dallas |